44th Elkhart Juried Regional
The Elkhart Juried Regional Exhibition is a major survey of current trends by artists from 20 northern Indiana counties and four southern Michigan counties. This year 200 artists submitted 345 works in all media for the judges' consideration. The exhibition features 144 works of art by 115 artists. It was juried by Nick Antonakis, Chair & Professor of Visual Art, Grand Rapids Community College, and Shaun Dingwerth, Executive Director, Richmond Art Museum.
The exhibition was underwritten by the Elkhart County Conventions & Visitors Bureau with additional support provided by James Rieckhoff and Drs. Wes Mark and Mary Harder. Awards presented to artists this year totaled over $27,000 making the Elkhart Juried Regional the largest cash awards show in Michiana.
This exhibit marks forty-plus years of providing artists in northern Indiana and southern Michigan an opportunity to show their work and compete for cash awards. Since 1979, the museum has provided over $750,000 in award monies to regional artists. This exhibition, as those in the past, provides an exciting survey of the most current art being produced throughout the Michiana region.
The exhibition will be on view at the Midwest Museum of American Art through Friday, December 23, 2022.
The 44th Elkhart Juried Regional is sponsored by Elkhart County CVB with additional support provided by James Rieckhoff and Drs. Wes Mark & Mary Harder.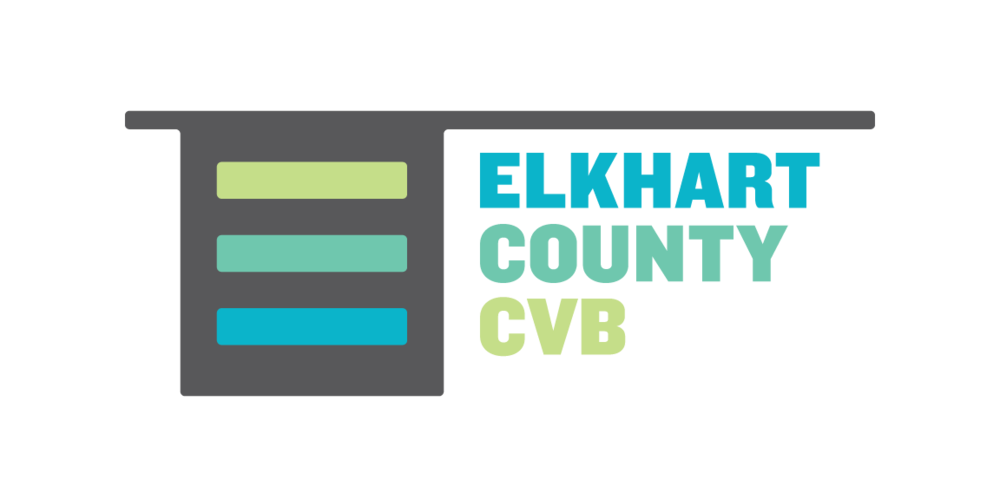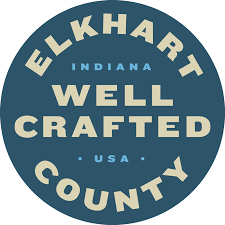 Tim Ackerson, Edwardsburg, MI.
Simplicity, walnut wood
STAN & JUNE DISHER PURCHASE AWARD
Patches, willow wood
TOM SOPER MEMORIAL PURCHASE AWARD
Mary Amador, Goshen, IN.
Mended, mixed media
SUSAN & MARK HENSHAW PURCHASE AWARD
Bruce Bishop, Goshen, IN.
Of Love and Laughter, stoneware
JACK & KAREN CITTADINE PURCHASE AWARD
Kei Constantinov, Michigan City, IN.
Faux Relic: Humble Things,
18K gilded oil on linen with custom frame
BEST MIXED MEDIA AWARD
KEN & KATHY ZIENTY MERIT AWARD FOR MIXED MEDIA
Cynthia Cooper, Middlebury, IN.
Spherical Domain, ceramic
JOHN & NICOLE DISHER PURCHASE AWARD
Support, ceramic
JENNIFER ABRELL & DR. GORDON HUGHES PURCHASE AWARD
Jane Cowley, Michigan City, IN.
James, oil
JONAS HOWARD MEMORIAL MERIT AWARD FOR PAINTING
Judy Crawford, DeMotte, IN.
Delicious, oil
CORNERSTONE CPA GROUP PURCHASE AWARD
Steve Creighton, Warsaw, IN.
Foley Vase with White Roses, oil
BILL & MARY KUHN PURCHASE AWARD
Jerry Ginther, Rochester, IN.
Exasperation Seated by Anxiety, graphite
RUTH ROSENBAUM MEMORIAL PURCHASE AWARD
Michael Goodwin, Goshen, IN.
Abandoned Ore Dock, archival inkjet print
MARY FEDDERSEN MEMORIAL PURCHASE AWARD
Gerrie Govert, Crown Point, IN.
The Power of Spring, acrylic
STEVE & JANE POE PURCHASE AWARD
Amy Green, Andrews, IN.
#1771, metal
PATTY BROTHERSON PURCHASE AWARD
Ricc Havens, Elkhart, IN.
Winter Solstice,
monkeypod wood and sea fan coral
DR. TERRY BRYANT PURCHASE AWARD
Indian Summer, Indian rosewood NFS
ISABELL BASSETT PURCHASE AWARD
William Healy, South Bend, IN.
Interrupted Reading, oil pastel
BEST DRAWING AWARD
Patricia Herman, Michigan City, IN.
Ode to the Sycamore, #16, mixed media
JOE GREENLEE PURCHASE AWARD
Randy Horst, Goshen, IN.
Mrs. Lot's Attention, mixed media
JACK & KAREN CITTADINE BEST OF SHOW
Jason Keiser, Goshen, IN.
Welcome to Warren Dunes, oil
SCOTT & KRISTIN MERENESS PURCHASE AWARD
 Bill Kremer, Cassopolis, MI.
Sculptural Vessel, stoneware
BEST CERAMIC AWARD
STEVE BOLLERO PURCHASE AWARD
David Labrum, South Bend, IN.
Embracing Fearlessness, mixed media
JON & MEGHAN WENGER PURCHASE AWARD
Stacy Lankford, Cassopolis, MI.
Carnival Fun, digital photograph
BEST PHOTOGRAPHY AWARD
 Dick Lehman, Goshen, IN.
Wall Platter, stoneware
JANET EVANEGA PURCHASE AWARD
Richard Lemberg, Syracuse, IN.
Surprise, steel and epoxy
CRAIG GIBSON PURCHASE AWARD
Steve Lerma, Elkhart, IN.
Lake Michigan Bluegill, steel and wood
WILLIAM & JEANNE BATTEN MEMORIAL MERIT
AWARD FOR SCULPTURE
DAVID ABRELL PURCHASE AWARD
Kathy Los-Rathburn, Griffith, IN.
We Have Trees in the City, watercolor
WARRICK & BOYN, LLP PURCHASE AWARD
Dwight Luna, Elkhart, IN.
Lincoln 1863, oil
STEVE GRUBER PURCHASE AWARD
Sunday Mahaja, Goshen, IN.
Wondering Neighbor, metal
CONNIE FULMER PURCHASE AWARD
John Mishler, Goshen, IN.
Corabell Blues, painted aluminum
DR. DAN & DR. LINDA BURNS PURCHASE AWARD
Justin Rothshank, Goshen, IN.
Dinosaur Jar, soda-fired earthenware
BEST SCULPTURE AWARD
DR. WES MARK & DR. MARY HARDER
PURCHASE AWARD
Michael Tudor, Elkhart, IN.
Bench IV, walnut
DR. RICK & CINDY BURNS PURCHASE AWARD
Mark Vander Vinne, Porter, IN.
Unclear, oil
TIM & MEG SHELLY PURCHASE AWARD
Mark Wagner, Niles, MI.
Strength of Character, wood
JACK & ANGIE WELTER PURCHASE AWARD
Kathy Zentz, Plymouth, IN.
Morning Delight, fabric collage
DAVID & DAWN WEED PURCHASE AWARD
Thomas Zuber, New Paris, IN.
Tomorrow's Journey, acrylic
BEST PAINTING AWARD