Artists Kathy Zienty & Todd Hoover approached museum staff with an idea to create a large, 4 x 10-foot mural that interprets a photograph taken by Earl Vandygriff. The proposal was to engage 40 artists to each create a 12-inch by 12-inch image taken from the photograph. The final artwork will be installed in the 'spotlight' gallery along with a key image that indicates all the artists who participated. This celebration of a community of creative minds showcases their innovative approach each in their own respective styles and media.
Meet some of the participating artists on Thursday, August 22 beginning at noon.
This spotlight exhibit will close on Saturday, September 28, 2019.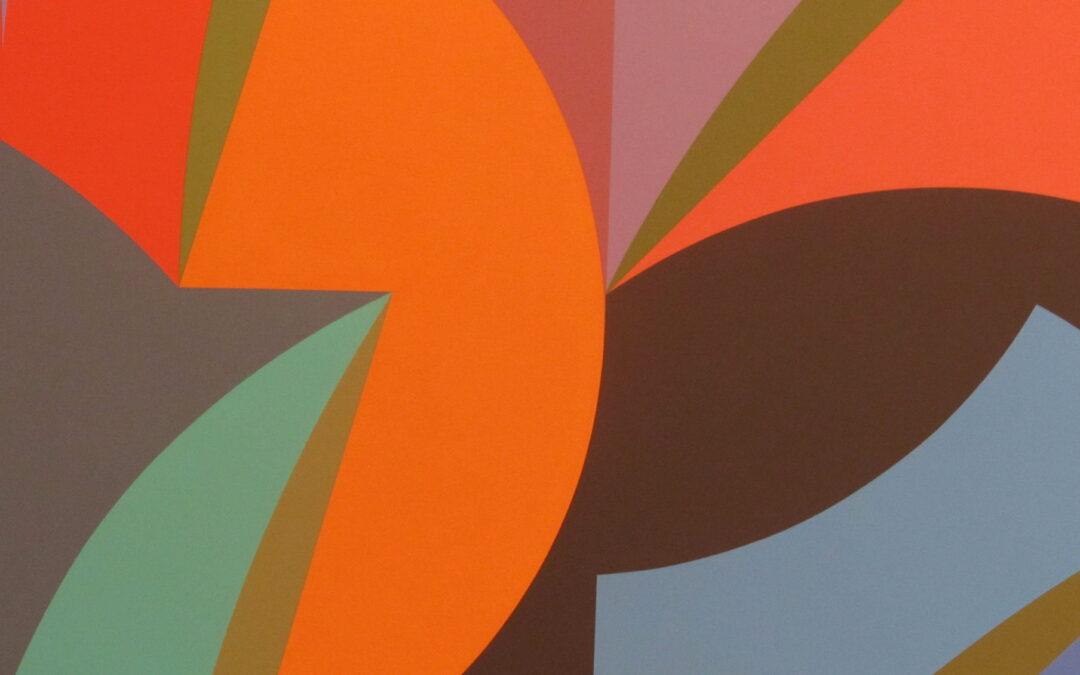 The Midwest Museum of American Art is pleased to announce a new exhibition featuring the work of Indiana artist James Wille Faust.
Based in Indianapolis, James Wille Faust is an artist of national notoriety who came to prominence in the 1980s. His works display a sense of transcendental color and surface illusionism blending what critics have called, "…that winning combination, [walking] a tightrope between abstraction and representation." Mark Ruschman, Chief Curator of the Indiana State Museum has stated that "(Faust's paintings & sculpture) are beautifully crafted as well as mysterious."
Faust is a graduate of the Herron School of Art (now a part of the IU system). In 2005 he was invited to create a large public sculpture which he titled The Herron Arch I. The 20-foot-tall structure, Faust's first permanent, large-scale sculpture, is comprised of over thirty geometric sections of aluminum painted in Faust's signature airbrushed illusionistic patterns, also geometric. A second outdoor work is found in ARTSPARK designed by the late architect, Michael Graves.
The exhibition will be on view at the Midwest Museum of American Art from Friday, August 2 through Saturday, September 28, 2019. The museum is open from 10:00 AM to 4:00 PM, Tuesday through Friday; Saturday and Sunday, from 1:00 to 4:00 PM. Admission is $10 for Adults, $8 for Senior/Students, Family $25.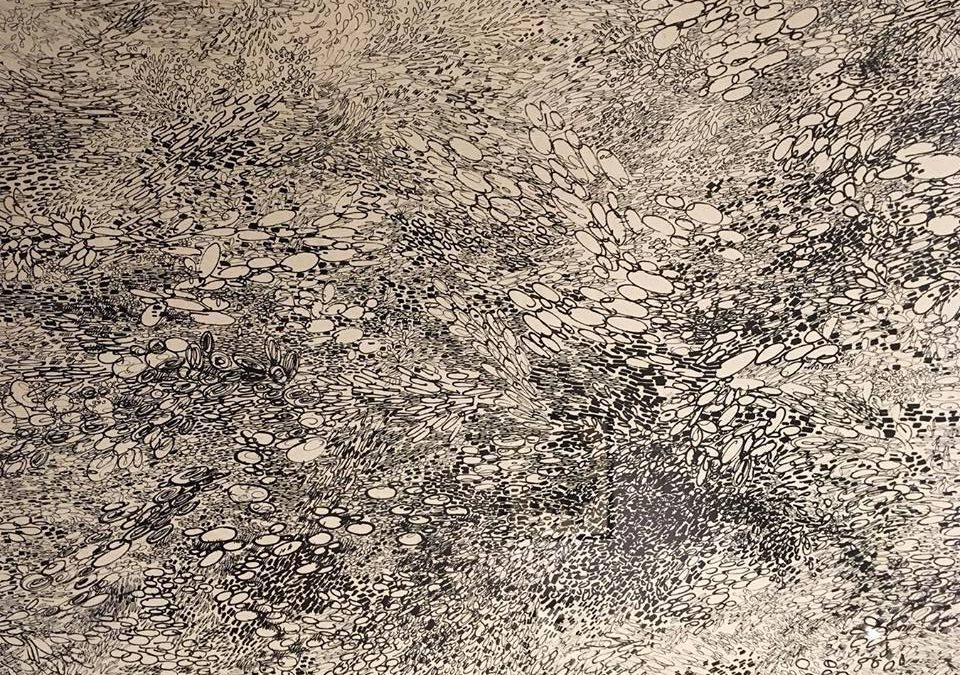 This spotlight exhibit features thirty never-before-seen works from the museum's permanent collection. The artwork included in this exhibit ranges from representational to abstract including figurative observations taken from life. This spotlight exhibit is on view through September 29, 2019